Kowa BD II XD 10x42 Binoculars - a bird guide's view
6 February 2023 | Admin
Deepak Kumar is a professional birdwatching guide at Asian Adventures, India's largest and number one birdwatching tour company. Binoculars are of course an essential tool of the trade for any bird guide so they need to be able to endure intensive use on a daily basis. Deepak uses the Kowa BD II XD 10x42 as they provide him with a perfect combination of features.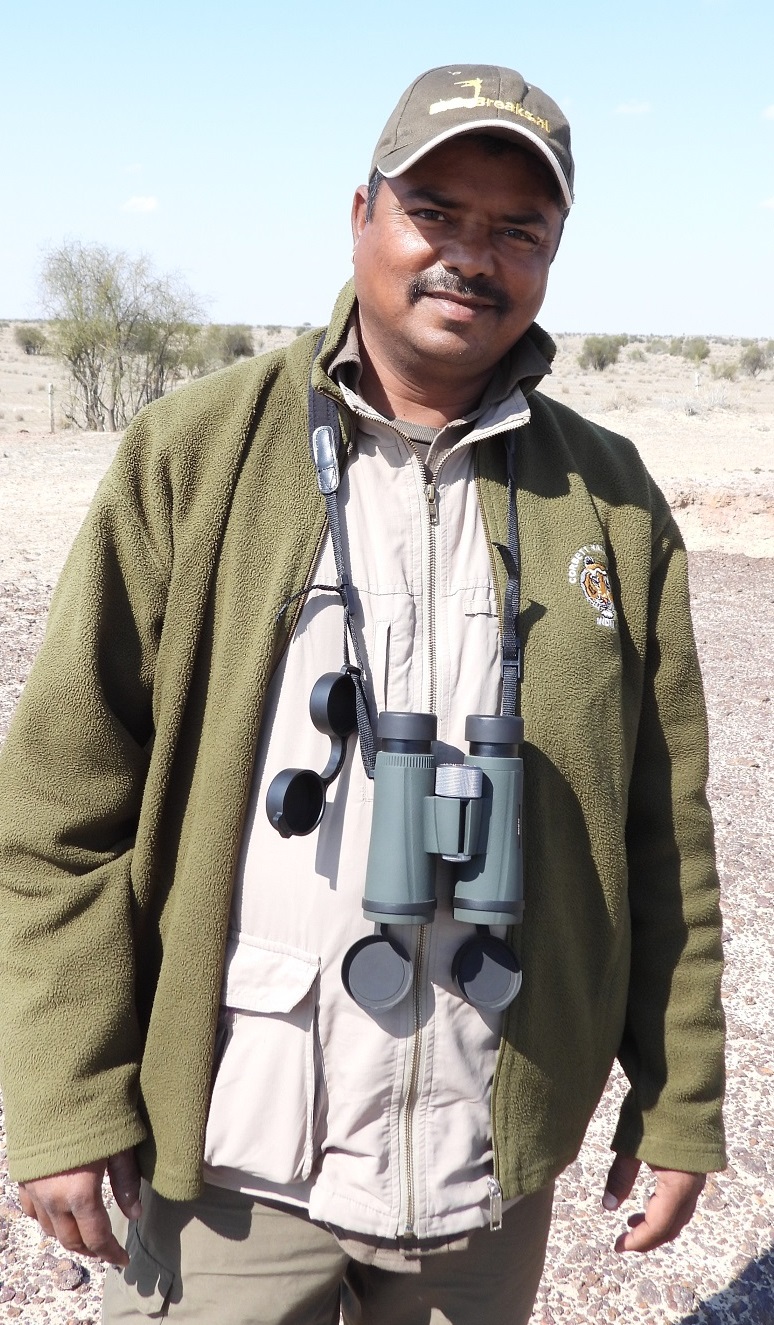 Deepak at Desert National Park, Rajasthan, India
First and foremost, they provide crystal clear, sharp views thanks to Kowa's legendary XD objective lenses. The high resolution ED glass contain large amounts of the mineral fluorite crystal, the best material available for light transmission ensuring edge to edge sharpness and helping to reduce colour fringing, also known as chromatic aberration. This enables Deepak to make accurate identifications while guiding and share his invaluable knowledge of the local wildlife.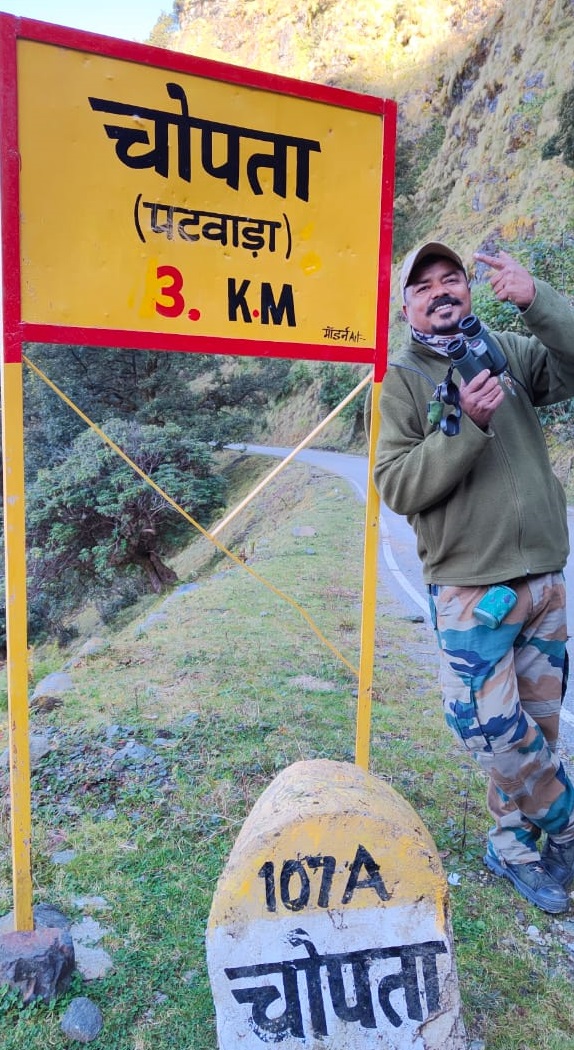 Deepak at Chopta, Uttarakhand, India
Another important factor for any travelling birder is weight and thanks to the magnesium alloy chassis combined with a sophisticated moulding process these binoculars have the feel and strength of metal with the added benefit of less weight. This level of robustness and durability are essential when birding in a variety of environments which for Deepak includes the hot deserts of Rajasthan, the cold, high altitude plains of Ladakh and the mountainous terrain of the Himalayan foothills.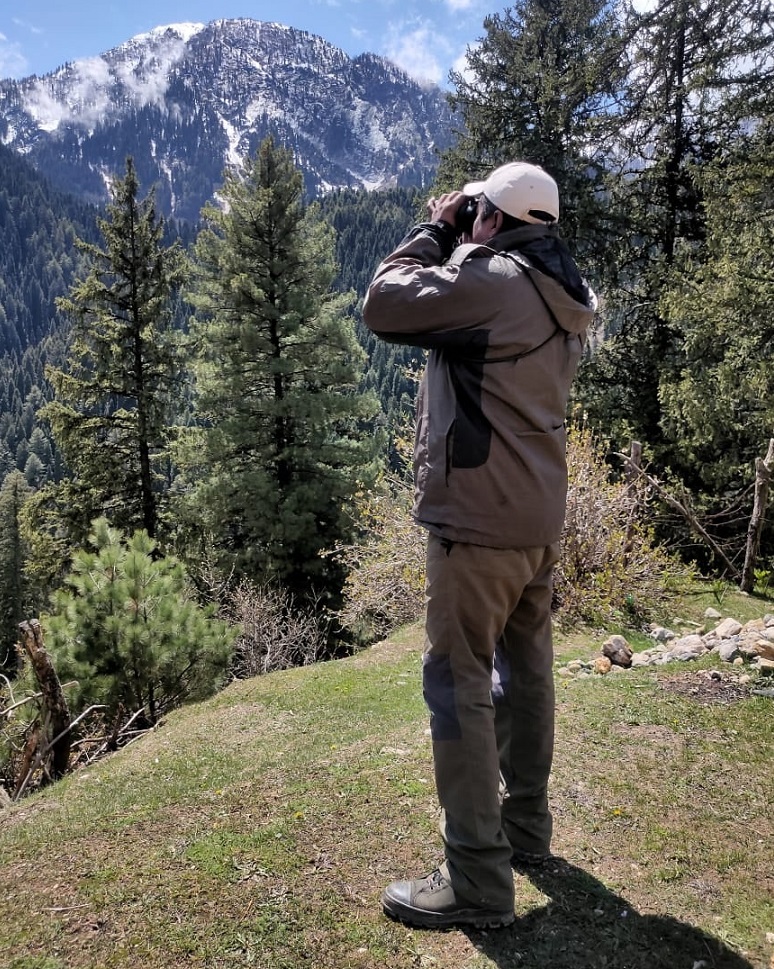 Deepak birding in Kashmir, India
Deepak spends a great deal of time travelling around India so the relatively compact size of these 42mm binoculars mean they take up little luggage space, especially useful when taking internal flights.
The BD II XD range of binoculars are fully waterproof and dry nitrogen filled to prevent the lenses from internal fogging while the exterior lenses have a unique KR coating that repels dirt and fluid. It's this combination of environmental protection that enables Deepak to continue birding even in the harshest of weather conditions.
The sleek, ergonomic design with a specially selected tactile rubber armour layer ensures easy and comfortable operation while the fluid and responsive focus wheel delivers pin point accuracy.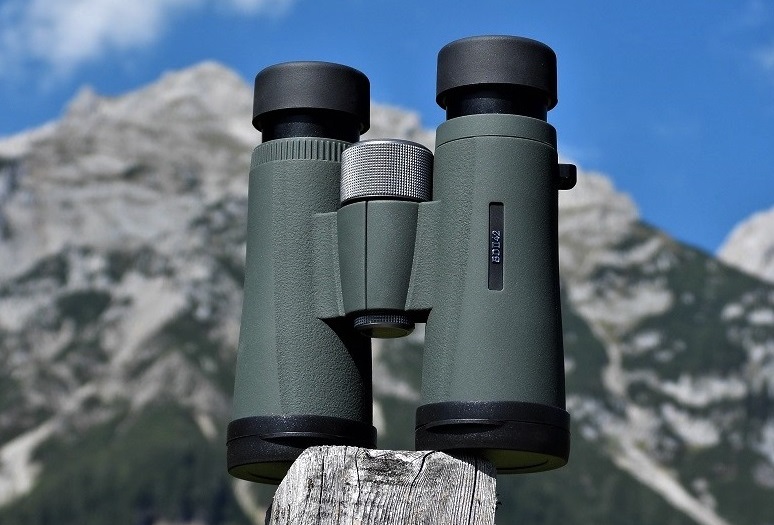 Kowa BD II XD 10x42 Binoculars
Binoculars with a 10x42 specification often means sacrificing a wide field of view, but the BD II XD offer a very impressive 7.2° translating to 126m at 1000m range. This is particularly useful when scanning over large areas at distance in search of magnificent birds such as Great Indian Bustard that Deepak takes great delight in showing his guests.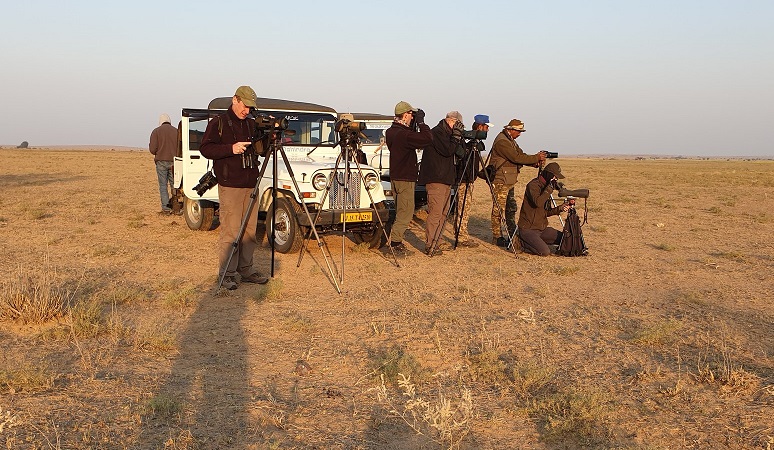 Deepak with birders watching Great Indian Bustards at Desert National Park, Rajasthan, India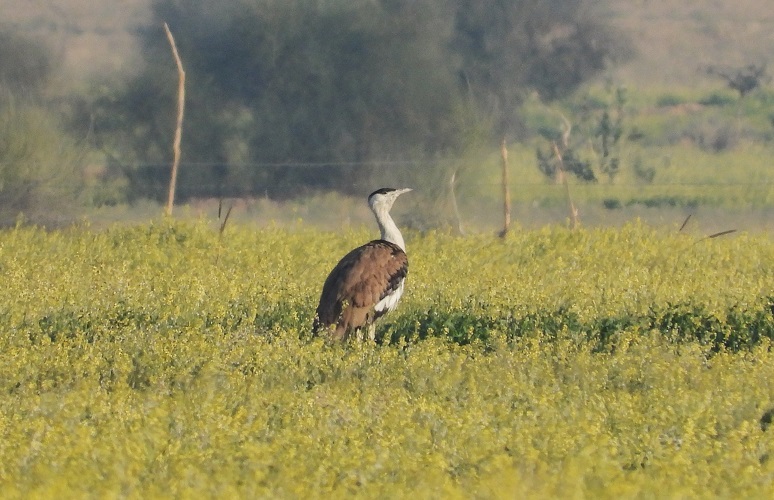 Great Indian Bustard at Desert National Park, Rajasthan, India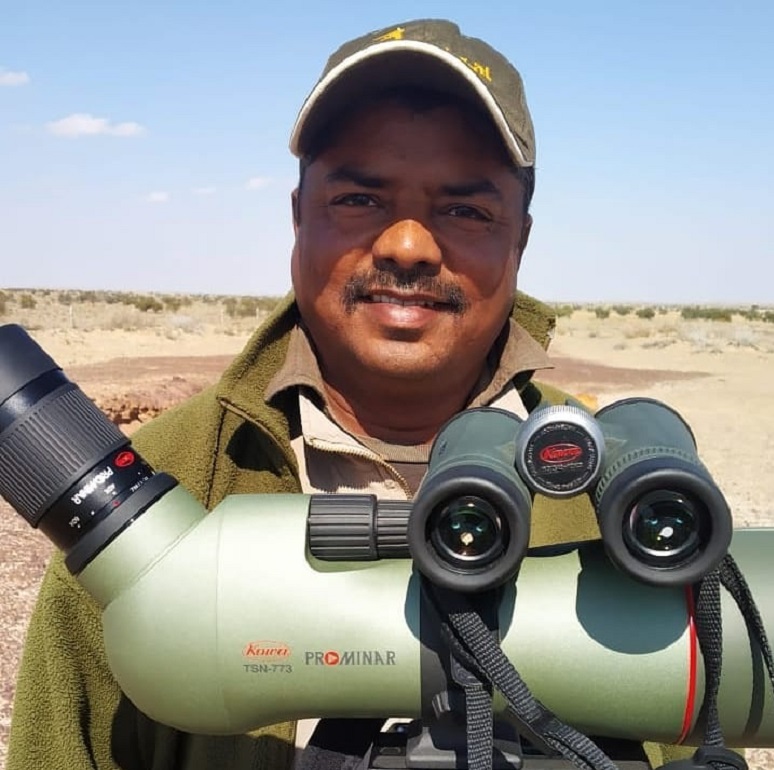 Deepak at Desert National Park, Rajasthan, India
Click the image below for further information on the Kowa BD II XD 10x42 Binoculars